Home • Creativity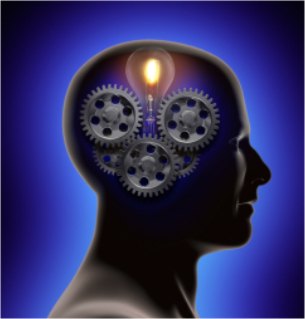 Behaviors of Geniuses
When people ask about the traits of geniuses, they are usually asking what they have in common besides the blatantly obvious (that they are smart). We have decided to take it one step further by asking what
behaviors
do many of them have in common. This is because in addition to having great natural ability, they actually do things that help them get more out of their talents. Although we don't think that everyone is a genius, we do believe that the average person can use many of these behaviors to enhance his/her own creativity. With that in mind, here are the major ones that we have found.
They often use divergent thinking followed by convergent thinking.
What does it mean?
When faced with a task or challenge, they often try to generate as many ideas (even silly ones) as they can. This is the
divergent thinking
stage. After this, they then eliminate the ones that won't work. With the few that are left, they often combine traits of 2 or more of the good ones in order to get the best solution(s). This is the convergent thinking stage. In short, they create
variation
followed by
elimination
.
Why does it work?
If the concept of variation followed by elimination rings a bell, that's because it is used by a very powerful creative force - Evolution. Trying to do this backwards obviously wouldn't work. In fact, when people run into creative impasses, it is often because they are eliminating ideas before they can examine or even generate them. In short, the order is very important to the process. However, this is nothing new. Just about every worthy book or article written on brainstorming advocates generating as many ideas as possible before you start judging them.
They become familiar with different perspectives.
What does it mean?
They try to look at their respective fields from different points of view. Not only do they try to learn different ways of doing things, but they also study fields that cross paths with their own. For example, Frank Lloyd Wright studied architecture from different parts of the world, and it greatly influenced his style. Also, great artists such as
Leonardo da Vinci
studied anatomy in order to better depict the human form.
Why does it work?
Perspective is important because your
perspective
on an issue can determine the ideas that you generate. For this reason, using more than one perspective increases the number of ideas that you can potentially think of. In fact, when someone "thinks outside the box", it is because he/she has looked at the issue from a perspective that is different from the norm. Although critical thinking skills are crucial for examining ideas, their value is reduced when there are no ideas to examine. In short,
if you view things from the same perspective as everyone else, then everything you think of will probably have already been thought of.
They think and operate outside the norms.
What does it mean?
However you describe it, a genius usually marches to the beat of his/her own
drum
violin. As a general rule, geniuses don't go out of their ways to fit in, and their behaviors can often be seen as eccentric (if not downright bizarre). This stems from their viewing the world from perspectives that are different from (or sometimes completely alien to) those of the average person.
Why does it work?
Once you understand the importance of perspective, it becomes clear that this works for basically the same reason as the previous observation. The truth is that many of these people have spent their entire lives thinking outside the box. So when they encounter a task that requires it, it places them right in the middle of their comfort zones.
They seek to know their respective fields at the highest levels.
What does it mean?
It means that they spend a great deal of effort to master their respective fields. They also seek to function at the synthesis and evaluation levels of knowing. They don't just want to know facts, but why the facts exist as they are. They work to master the application of this knowledge and to take it to the next level.
Why does it work?
Of the
six major levels of knowing
, the synthesis and evaluation levels are the highest. Incidentally, the synthesis level is the lowest level where deliberate (not accidental) creativity takes place, and the evaluation level allows them to truly think out of the box. Also, functioning at these levels requires the person to be reasonably proficient at all of the previous levels. Obviously, they have to be good at what they do. For example, you would expect someone to know how to write if he or she intends to be the next Shakespeare.
They use induction, imagination, and examination.
What does it mean?
Induction is when the person uses the known to make educated guesses about the unknown. It can include things like making predictions or trying to infer general rules from specific examples. Imagination is very similar but there is no requirement to base the inferences on known facts. Many brilliant people use these methods to generate ideas, after which they test them (examination) to make sure that they work.
Why does it work?
This is closely related to the first observation that was listed. However, this one is used to improve the person's knowledge about a subject and not necessarily to only complete a given task.
Frankly, if everything that you think of has been proven, then none of it will ever be original.
For this reason, creating truly new ideas requires speculation at sometime during the process. After you generate the ideas, testing them not only selects the ones that work, but can give you valuable insight into improving them.
They often use trial and error.
What does it mean?
They accept mistakes, dead ends, and other setbacks as part of the process. In short, they are not too afraid of sometimes being wrong. Now there are some cases where the cost of being wrong can be high. However, in these cases they usually take measures to mitigate the risks so that they can afford to be wrong. For example, when the
Wright Brothers
tested some of their earlier gliders, they did so on shallow gradients (not cliffs).
Why does it work?
Whenever you speculate or otherwise push the limits of your knowledge, you are bound to come across dead ends and wrong answers. Basically, being wrong is one of the costs of doing business in this realm. In other words, the process of creating breakthroughs involves making mistakes, learning from them, and trying again.
They are action oriented and persistent.
What does it mean?
They don't just think of great ideas, they act on them. Also, they do not give up easily.
Why does it work?
As previously mentioned, geniuses generally function at the highest levels of knowledge. In order to reach these levels, they must be proficient at all prior levels including the application level. This can only be achieved through actual practice. Also, thoughts and ideas are irrelevant without action to back them up. For example, Michelangelo would be hard pressed to produce his works of genius if he never picked up a sculpting tool or a paintbrush. The need for persistence is underscored by the fact that creating breakthroughs involves making mistakes and learning from them. Giving up after the first mistake would terminate any ground breaking efforts almost before they have even started.
They do exercises to sharpen their creativity and their thinking skills.
What does it mean?
Although their minds are already sharp, they often use cognitive exercises to hone them even further. For example, Leonardo da Vinci used a technique similar to mind mapping and Sir Isaac Newton did complex calculations for the fun of it. Also, most (if not all) of the geniuses that we have looked at used extensive visualization in one form or another.
Why does it work?
Being adaptive beings, our abilities actually improve when we exercise them regularly. This applies to both physical and mental abilities. For example, we would be hard pressed to find an elite athlete who did not work out. Similarly, many great thinkers also receive benefits from intellectual workouts.
They get their alone time.
What does it mean?
Whether they are complete recluses or extroverts who schedule time away from the crowd, they do spend some of their productive hours in solitude.
Why does it work?
When you consider that they spend time speculating, and doing mental exercises, it is clear that some of these activities naturally favor a solitary environment. This is compounded by their unconventional thinking which others might have a hard time following. For these reasons, many of their creative activities are most effective if not done in a committee.
We understand that being a true genius requires natural ability. We also know that genius is a relative term used to separate the exceptional from the rest, and therefore only a few can earn the title. However, we also realize that there are many things that they do in order to get the most out of their creative potential. Because these behaviors are actions and habits, we also believe that just about anyone can use these same actions and habits to maximize his/her creative abilities.